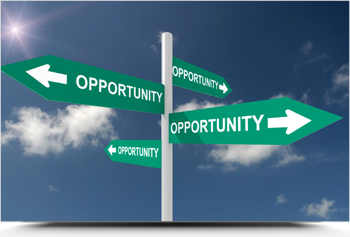 Our clients want us to make a positive difference to their business results in the least chaotic way possible.
Being relevant experienced outside professionals – We in MRI bring objectivity to the table.
We do that by facilitating our clients to
Establish their SMART business objectives.
Develop the best strategy and tactics, so that these SMART business objectives can be achieved.
Establish how the business can be strategically repositioned, so as to gain competitive advantage (CA).
Establish innovative differentiation possibilities.
Restructure the business model to be reflective of the targeted trading environment.
Optimize the usage of the resources available to the business.
Challenge and facilitate the management to "go and make it happen.
Our objective is; "To help you reach your business objectives"
We do this by challenging and supporting you toachieve your clearly defined mission.
David McNally`s book "Even an eagle needs a push", shows that mother Eagle had to be proactive in eventually pushing her young over the edge so that they could discover their wings. As a businessperson, you too must act like mother Eagle in;
Knowing when to let go.
How to empower your team.
How to coach them.
How to lead them.
How to simultaneously challenge and support them.
We in MRI Wexford can help you in this push.
Client companies commission us to act as consultants for a number of reasons.
The following are just a flavor of these:
To act as their confidential commercial business advisor. "The buck stops here" is very apt for managers, who have to make the major decisions and manage their accompanying responsibilities. Having a confidential commercial advisor allows managers to tease out their business issues and options in a "safe environment. This will lead to better decisions and net returns
To facilitate them and their team to formulate and implement Strategic Plans for their business.
To get a second pragmatic opinion on their critical business issues.
As an excuse to get specific decisions made.
Tackle issues that they haven't time to focus on.
Facilitate the management of the change process within their business.
Feasibility studies.
Recruitment and out placement.
Brokerage services. Here we act, in confidence, for our clients in making the early running on acquisitions / disposals.
Core competence and system reviews via the following types of audits.

Business strategy audits
Productivity audits
Customer satisfaction audits
Service management audits
Corporate identity audits
Corporate culture audits
Cost of poor quality audits
Others
We support appraisal, development and implementation of strategies to provide an integrated approach towards your business development and profit improvement.
We help you to put this factual information to work for you.