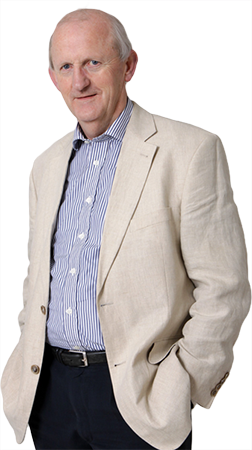 Blaise Brosnan
B.AgrSc.(Econ) M.Sc. (mgmt), M.MgtI
Author of You Are The Limiting Factor, Jack & I Dare You
Blaise Brosnan has a unique blend of practical top management experience gained over 25 years in his capacity as Chief Executive of a well known National Irish business and later as business mentor to a range of Irish business types.
Blaise has also worked closely with many major international companies all over the world, to successfully implement business interventions and strategic growth programs, guiding these businesses through the many phases of change to successful outcomes and significant growth in business and profitability.
Earlier in his career  to underpin his 'cutting edge' experience, Blaise studied and graduated from Trinity College Dublin in 1989 with a M.Sc – Management.
Blaise brings his wealth of practical and theoretical business experience to each of his roles – as entrepreneur, business director, business consultant and coach.
In recent years, Blaise's clients have regularly requested that he create a resource where he could impart much of his unique and invaluable knowledge, strategy and experience in one place. And so his three books were written.
Blaise's books – You are the Limiting Factor, Jack and I Dare You are hands on, practical guide books for life and business and are a distillation of the years of Blaise's knowledge, experience and lessons learned through life and business. This series of books are a 'blueprint' of practical, hands on advice and tools, that have helped readers to achieve their goals and soar to their highest potential.