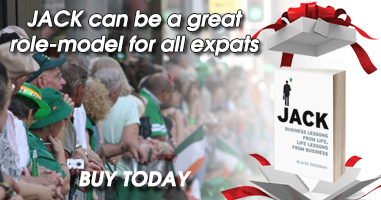 Our mission is to initially understand our client's needs. We then empower them, to significantly increase their performance capability, so that their continuing agreed SMART objectives can be achieved. 
MRI Wexford is a firm of business advisers to industry and state bodies, specialising in helping business people manage their business more pragmatically and professionally, resulting in a better bottom line. Wexford based MRI Wexford was founded in 1995 by Blaise Brosnan. The core expertise of the practice is complemented by a network of other specialists. Management Resource Institute Wexford (MRI) personnel are dedicated to effectively and discreetly solving business problems in the area of Strategy and business Competence, so that the optimum return can be got from the Capital invested in the business.
My experience from participating in the OMDP Programme delivered by Blaise, can simply be compared to eating porridge for breakfast; it provides a constant slow release of inspiration,skills and tools that energise my business everyday –Anna Wickham.
The New Book is now available,
read about Blaises latest book, in all good book stores or buy online
You are the limiting factor,
The first book written by Blaise containing a wealth of simple, practical ideas to challenge and  facilitate the reader in achieving their optimum potential
Blaise Brosnan -
Read the blog and get all the info, tips and advice
Business Success is a function of (Strategy * Competence * Capital)
Our goal is ------- to help you to reach your goal.
"I can't change the world, but I can help you to improve your performance in your patch"

–Blaise Brosnan